"Natural Law & Originalism: In Concert or At Odds?" WEBINAR with American Enterprise Institute
Natural Law & Originalism: In Concert or At Odds?

Interactive Public Webinar: Friday, October 16, 2:00pm ET
The American Enterprise Institute's Center on Social, Cultural, and Constitutional Studies, in partnership with the James Wilson Institute, will host a public event with Peter Wallison, Senior Fellow at AEI. Wallison will join Prof. Hadley Arkes, JWI Founder & Director, for an interactive Zoom webinar titled "Natural Law & Originalism: In Concert or at Odds?" Prof. Joel Alicea of Catholic University's Law School will moderate. Prof. Arkes and Wallison will discuss the basics of natural law, reflect on the coherence of originalism, weigh the legal and political appeal of originalism, and consider how natural law should inform the work of a judge. This event will be recorded and live-streamed.
To watch the webinar click the link below.
Participants
Prof. Hadley Arkes is the Founder and Director of the James Wilson Institute. To learn more about Prof. Arkes, click here.
Peter J. Wallison is a Senior Fellow at the American Enterprise Insititute. To learn more about Mr. Wallison, click here. (Photo Credit: American Enterprise Institute)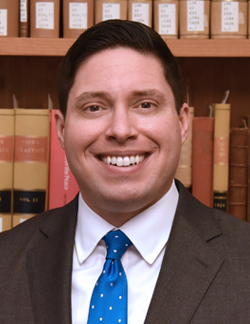 Prof. Joel Alicea is an Assistant Professor of Law at Catholic University's Law School. To learn more about Prof. Alicea, click here. (Photo Credit: Columbus School of Law, Catholic University of America)